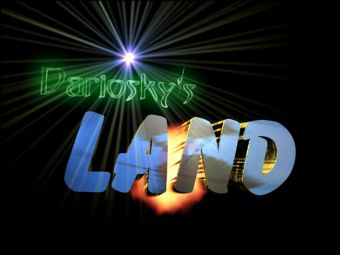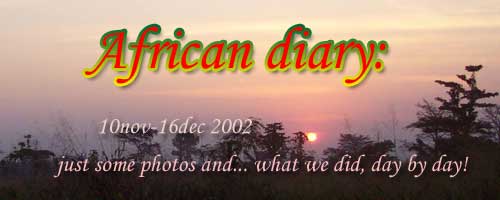 Copyright(c) Dario DkR Varotto All rights reserved
Hello folks ! I'm Dario and this is a site I created principally to test some ideas I would try on a web page...
Here you can find some guitar's tabs and lyrics of some song I like (if you want you can make your request and I'll put here lyrics and tabs you want)...
There is also a program page where you can find some utility (or inutility) I made... Look them and let me know your impressions!
Hope you like them ! See you!
---
N E W S
07 February 2002
I've added a page, you can use to send SMS... it uses the engine of FEMINWEB... by now I changed only the first page, just cause in this way we can modify SMS moving on the text and can wite whatever we want in the "telephon number space"... (you'll see the example)... I called the page SMSizzatore, whitch in italian means "SMS maker" mmm, or something similar! :-)
As usual even this page is in italian...
09 November 2001
Ehm... Well I said I was lazy!!! Infact after I send this site online, I 've... done something else... and here after an year, I made some changes... I uploaded the new version of DkUp, now supporting WinNT, 2000 and XP and with some fix, principally on the search module...
Cause tomorrow I'll leave for Africa I decided to create a page where I can put images I shot online day by day...
I'll leave tomorrow early morning with my father, a friend of him Egidio and somone else (I'll met tomorrow).
We leave from Venice, then after a little pause at Milan we'll fly to Accra, the capital of Ghana... you'll know about this travel going to this page
DARIOSKY'S AFRICAN TRAVEL PAGE
:-) (ehm I know the name is not the better one)
The page is in italian cause it's principally for our family, maybe I'll translate it when I'll come back (maybe in a month)... So see you later!
15 November 2000
Finally I put this site online, it will be "work in progress" for a while (ehm forever!)... It's in english cause I'm so lazy and I don't want to translate it :-)
However, here I'll tell you all the changes, so come back soon. See you... Dariosky!
---
You're the guest number



but I like you better than the other!!! :-)